Chibundiro is a product of Taste Afrique Co. Ltd. It is a mixture of grounded natural spices that gives food that added extra yumminess. 
There are currently 10 products of Chibundiro: Hot, Mild & Without chillies; Siri ya Mchuzi, Siri ya Chai, Siri ya Pilau, Siki Mango Pickle, Siki Lime Pickle, Siki Carrot Pickle & Siki Cucumber Pickle
Taste just like mother's Food.
Chibundiro's nutritional value makes it fit for different cuisines – African, European, Chinese, American – and lifestyle – traditional foods or 5-star hotel barbecues and buffets. The assurance of products that have been produced using the highest quality standards is definite. We target all households, offices, hotels, restaurants, supermarkets and even students in boarding schools who yearn for 'mother's cooking'.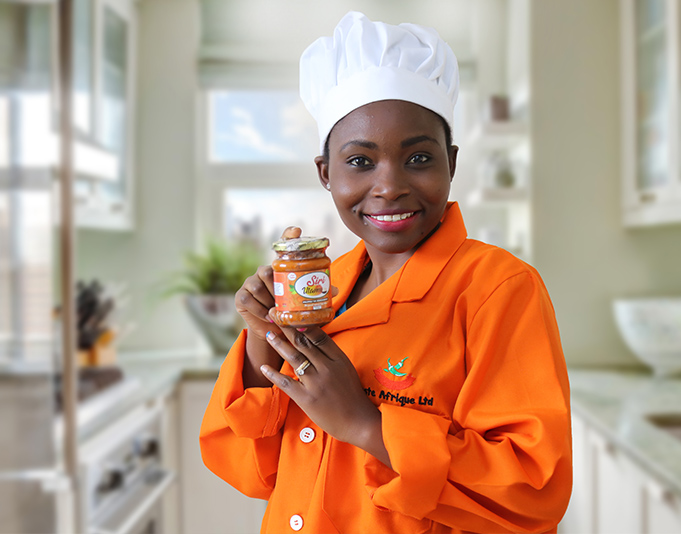 What would you do with (Ksh4,800) US$48? Doesn't sound like a lot of money but that's what Anzazi Kiti used to set up Taste Afrique Limited, a business that manufactures natural food seasoning spices. CNBC Africa's Charles Gitonga visited her premises and filed this report.
Chibundiro is a precooked Kenyan natural food seasoning product made from vegetables and spices. We are going beyond activating your taste buds with the best Kenyan Natural food seasoning products. We impact young entrepreneurs and work very closely with small holder farmers who provide us with our raw material. Chibundiro is all natural, all tasty and takes your food to another level given the aroma and nutritional value. premises and filed this report.