To ProvideThe Highest Quality
Organic Products and Services.
Dignissim morbi orci ut lacinia tincidunt in rhoncus sit in donec luctus sit pharetra id vulputate commodo, nunc nibh tincidunt purus morbi diam, in netus tempus, eu, sed ultricies mi quam varius faucibus libero consectetur tellus et fusce sit adipiscing.
Quis habitant dignissim enim facilisis in at eget vitae pulvinar ipsum in felis aenean enim morbi sit in elementum tincidunt mi non justo semper tincidunt bibendum porta ipsum a ipsum et ornare habitant mattis augue nulla faucibus varius risus, non.
Quam id vitae, mi ac a purus facilisi dignissim nibh dui in egestas fusce tristique nisi sed integer porttitor nibh est quis urna mauris euismod nunc ac commodo sed vivamus est dui pellentesque non quis nulla sed amet ut rhoncus.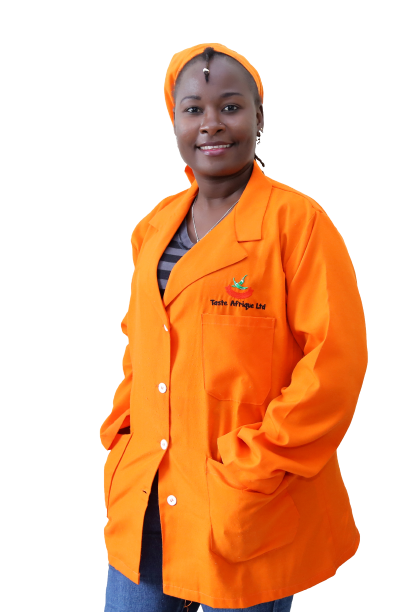 Anzazi Kiti, a former Forensic Auditor, is the creator of Chibundiro and the Founding Director at Taste Afrique Co. Ltd. With a passion for tasty and healthy culinary lifestyles, she leads the team towards penetrating the Kenyan market head on; focusing on company vision, product strategy, product development and supply chain. 
Anzazi has an academic history in Finance and Economics and she applies her skills effectively. 
Her hunger for innovation and determination to turn ideas into actual businesses contributed to her ventures in creating heavy-hitting brands such as Chibundiro and Siri, as well as being awarded Young Innovator in Agribusiness in East Africa, Standard Chartered Women in Tech, MbeleNaBiz, MasterCard ScaleUp Fund among other accolades. She holds a Bachelor's in Economics and Finance and is a Certified Public Accountant of Kenya(CPA-K). 
Anzazi Kiti
Taste Afrique Founder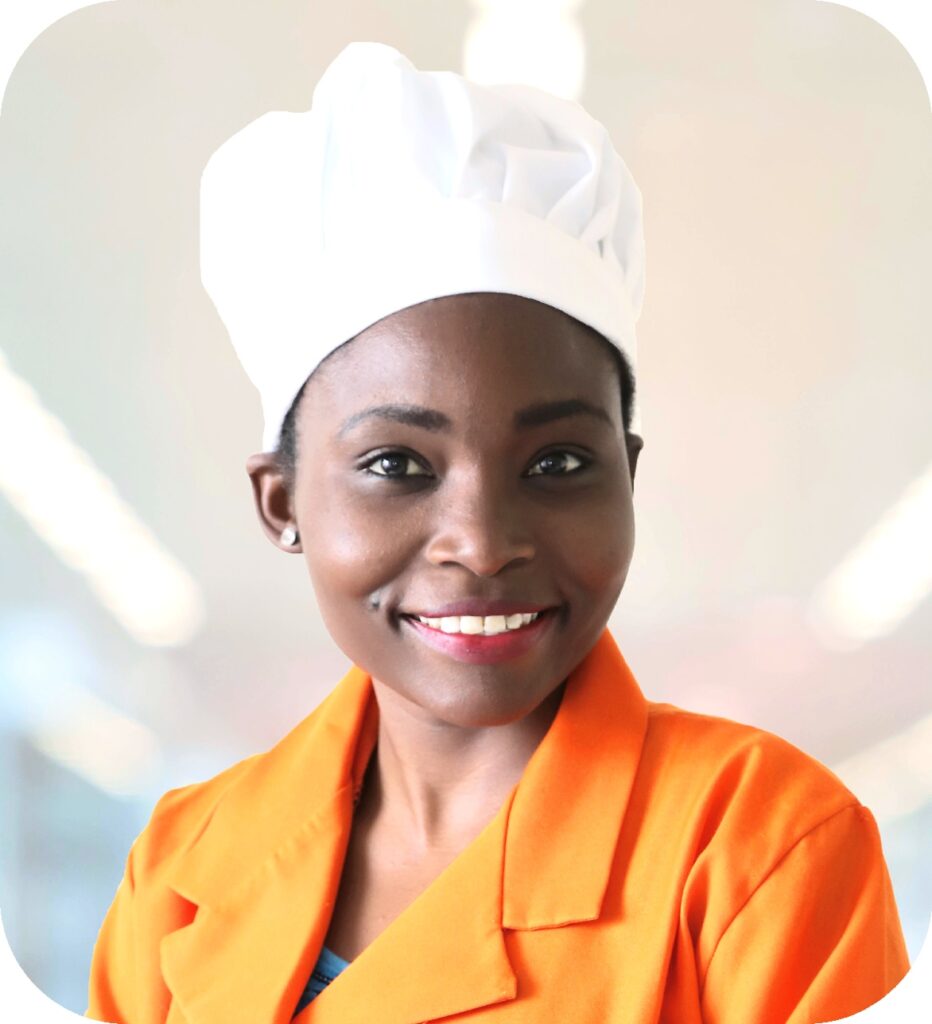 Production Manager
Winnie has over seven years' experience mixing spices & food production. She oversees Taste Afrique's manufacturing & quality control process. Winnie plays a significant role in the quality assurance of raw materials and the production process. She directly manages production staff and finally approves the quality of the finished goods produced. Winnie holds a Bachelors of Economics and Finance Degree from Kenyatta University and has previous experience in Accountancy at International Leadership University in Kilimani- Kenya.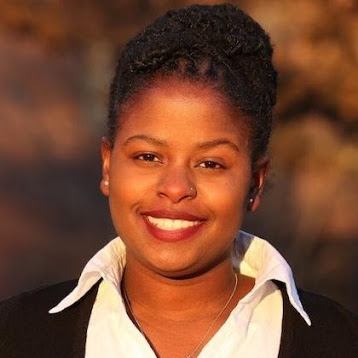 Digital Marketing, Networking and Communications Manager
Gift is a MasterCard Foundation Graduate Scholar with a Master's Degree in Public Health at the University of California Berkeley. She holds a BSc Degree in Chemistry from Bates College with a minor in French and Public Health. At Taste Afrique, she is in charge of developing digital strategies and managing marketing campaigns that promote Taste Afrique's vision and products. She plays a significant role in enhancing brand awareness within the digital space as well as social media updates and acquiring customers/partners leads.
Finance Director
Kaluki is an experienced Finance Professional with a demonstrated history of working in the financial and business advisory services. Skilled in Business Planning, Internal & external Audits, Accounting, Internal Controls, Strategic planning and Financial Accounting. At Taste Afrique, she is in charge of reviewing and ensuring accurate maintenance of all financial information, developing and improving current financial processes and procedures and fund-raising.